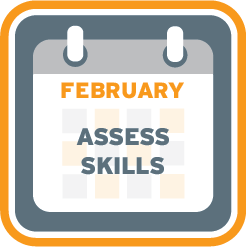 Assess employee driving skills
This month's road safety goal is to assess the driving knowledge, skills, and behaviours of employees who drive for work. Choose 1 or more of the following activities to help you reach that goal.
Good
Develop a procedure to assess and improve employee driving skills.
Resources:
Better
Complete the Assessing and Improving Employee Driving Skills online course.
Perform 3 informal ride-along spot-checks with employees.
Resource:
Best
Review the SkillCheck driver assessment tool. It includes a guide and form as well as explanatory videos.
Conduct ride-along assessments with all employees who drive for work.
Resource:
Road Safety at Work is your best source for information and practical resources on occupational road safety. Please contact us if you have any questions.